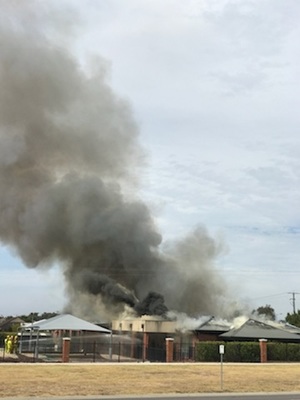 By Cam Lucadou-Wells
Fire-fighters are battling to contain a smoky blaze at a retirement village in Cranbourne East.
Residents and staff were evacuated from Blue Hills Retirement Village at 125 Berwick-Cranbourne Road. All have been reported as safe.
The fire erupted in a single-storey brick recreational room shortly after 1pm, a CFA spokesman said.
Nine CFA vehicles were at the scene to stop the fire from spreading to nearby buildings, he said.
A nearby section of Berwick-Cranbourne Road is closed to traffic.
CFA has issued a message for local residents, advising them to shut doors and windows and avoid breathing the heavy smoke.