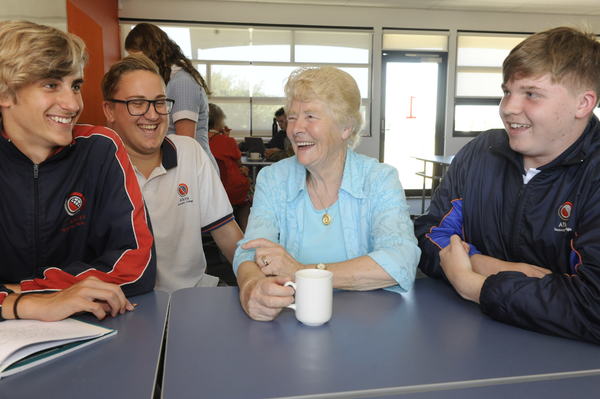 By Brendan Rees
Intermediate VCAL students at Alkira Secondary College in Cranbourne North were treated with a visit from leaders of the community last week.
Students interviewed guests including Vietnam veterans from the Royal Australian Electrical and Mechanical Engineers, a current serving Sergeant Major, a sergeant from Cranbourne Police Station, members of the Cranbourne Lions Club, one member of the Cranbourne RSL committee, and a volunteer from the Narre Warren Soup Kitchen on Friday, 9 March.
Teacher Nicole Scott said students learned about different styles of leadership and conflict resolution.
"This is the first time we have tried using special guests to meet VCAL outcomes on leadership this way. We will be doing it again as it was very successful," she said.
"This is certainly a way to meet communication outcomes successfully as well."
Michael Newbond from Cranbourne RSL said: "It is a privilege to be asked to work with the intermediate VCAL students on leadership and conflict."
VCAL students Deon, Reece and Adrian say "It was interesting learning and hearing from someone else's point of view and to know their stories about the Transit Soup Kitchen for the homelessness."
Alkira Secondary College teacher aide Clinton Abraham also spoke to the students.
Students Kayla, Tiarn and Sean say Mr Abraham had a "colourful life" with plenty of experience from helping people in Africa to students at Alkira.
"Listening to Clinton was better than learning from books in the classroom," the students said.