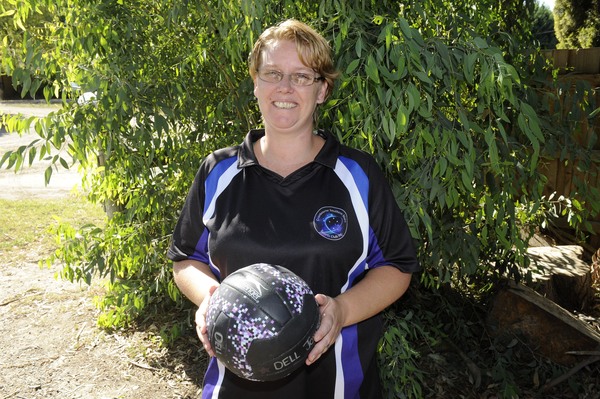 By Brendan Rees
There are not too many roles that Danielle Johnson will take on to help out her netball club in Cranbourne.
Her colleagues say "she will take on pretty much anything" when it comes to running the Cranbourne Southern Stars.
Her dedication to the club has earned her finalist spot in the Victorian Sports Awards.
The Cranbourne East resident is the club's secretary, treasurer and junior team's coordinator. Member protection officer is just another of her titles.
Her nominator, Ellie Bowden who is the competitions Co-ordinator at Netball Victoria says Ms Johnson goes above and beyond to ensure the future success of the club.
"She designed our uniform and oversees ordering, organised our club bags, made club drink bottles, teddy bears and bumper stickers. Danielle is also a sponsor of the club. Every event we hold she bakes hundreds of cakes and slices and donates all proceeds to the club."
She says Ms Johnson knows every member's name as well as their parents. "(She) is often the first face they see at training and people feel very comfortable going to her with any problems."
Ms Johnson was surprised to learn she had been nominated for the Victorian Young Volunteer of the Year.
"My nomination was a very humbling surprise. I feel very honoured to be recognised for all I do and am very grateful for it," she said.
"The best thing about volunteering is meeting wonderful and amazing people every day. Getting to form relationships with all our members and watching them grow as players and people."
"I believe if you can do anything to help kids then you should. The small things really mean a lot."
Ms Johnson says the club was still new and hoped to see their membership grow.
"We were lucky enough to win our first premiership after our first year as a club and I would love to see a lot more in the coming years," she said.
"I want the kids to grow their skills and build strong friendships together. Being a part of this amazing, friendly, family club is fantastic and I would love to share it with as many people as possible."
The awards celebrate the work of participants, coaches, organisers and volunteers from all levels.
The Victorian Sport Awards Held will be held at the Melbourne Convention and Exhibition Centre on Wednesday, March 14.