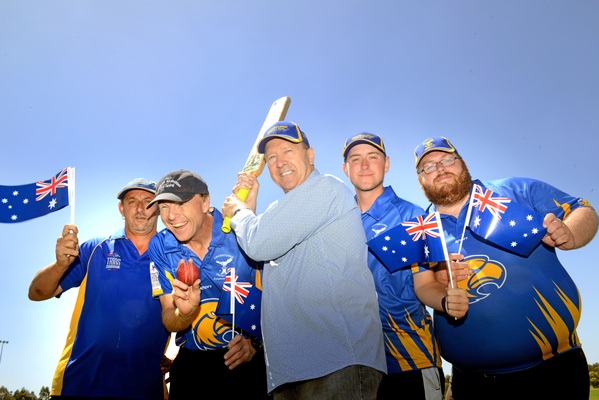 Get your friends and family together and join in the fun at a number of local events this Australia Day.
The City of Casey has thrown its support behind four local events on Friday 26 January that are open to all residents and free to attend.
Hampton Park, Tooradin, Cranbourne and Berwick will each host an event with a variety of activities that all members of the family can enjoy.
City of Casey Mayor Cr Geoff Ablett said it was fantastic to see local community groups hosting events for their residents, and encouraged people to head along and join in the fun.
"The City of Casey would like to thank its community groups for putting on these events for the benefit of our residents and I hope to see plenty of people joining in the local celebrations," he said.
"Australia Day is the perfect chance to get together and celebrate the diverse and multicultural community that is the City of Casey," he said.
City of Casey also announced Stella Axarlis as this year's Australia Day Ambassador who will participate in the Casey Australia Day Awards Ceremony at Bunjil Place this Friday.
From being a mathematics teacher to becoming an internationally renowned opera singer, Ms Axarlis's career has been nothing short of inspirational.
She received an Order of Australia Medal in 1998 during the Queen's Birthday Honours for her commitment and contribution to training, business and children with disabilities.
Ms Axarlis said she was proud to be announced as the ambassador and believed the community spirit on Australia was extremely important.
"On Australia Day we celebrate coming together as a nation, our diversity and the fact that we are fortunate live in a free democracy."
Please turn to the What's On section of this edition to find out where your local Australia Day event will be held in Casey for Friday 26 January.