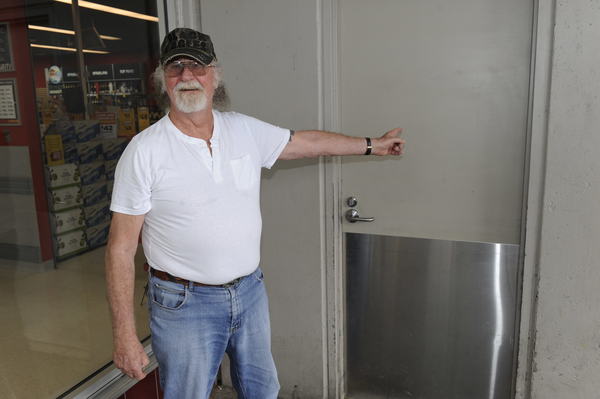 By Brendan Rees
An elderly Cranbourne man has expressed his fury after being refused access to a shopping centre toilet.
Robert Kuhlann, 76, was shopping at Cranbourne West Shopping Centre on Monahans Road on Friday afternoon, 12 January when he urgently needed to use the facilities.
"It was about 2.30pm to 3pm," he said.
"I was in a desperate to go to the toilet…If I can be quite blunt with you I would've pooped myself."
"In the past they have had their toilet open to the public."
Mr Kuhlann approached staff at the newsagent's store who he says has control of accessing the toilet.
"I pleaded with the opportunity to go to the toilet. They were emphatic they were acting on the instructions of the property managers that they were not to give out the keys for the toilet."
He said the situation was dire but didn't blame staff at the newsagents who had been given instructions.
Mr Kuhlann said he called the shopping centre's property manager, Andrew Young of Richardson French as soon as he got home.
"He told me he had just taken over and it would take him sometime to have a look into it; probably be a week before he got back to me."
"He wasn't very interested to say the least. I just think that's pretty poor."
Mr Kuhlann spoke to staff at Coles who said they were prepared to open their private toilet if someone was desperate but says "not everyone knows that."
In the past, Mr Kuhlann says he's been able to go to the newsagents and get access to the toilet.
"I don't know if they (shop owners) have all individually got a key or not but I know in the past when they were having it open I was going to the newsagent to get the key."
"It's not opened at all unless you are a person working within the centre."
He said there were three other shopping centres in close proximity which all had access to public toilets.
"They can't be bothered cleaning those toilets every day and bearing the costs."
Mr Kuhlann said he spoke to his wife about the matter who said she had seen a woman "crying her eyes out" after she was denied access to the restroom facilities and wet herself.
"That's just disgusting. My situation was bad enough but that poor woman who was heavily pregnant that's really bottom of the barrel stuff," he said.
"I want something done. Not just for my sake but for everyone else."
Director of Richardson French Jeffrey Richardson did not wish to comment on the matter.