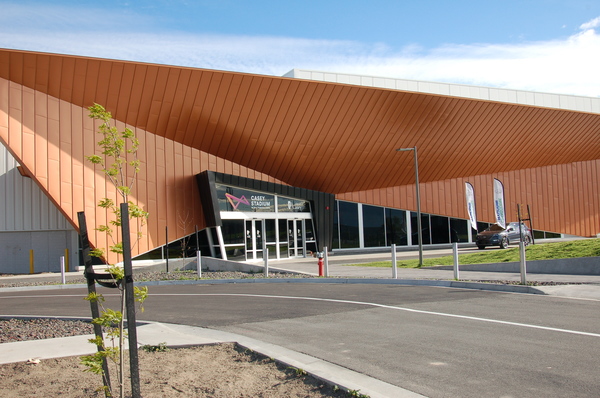 The City of Casey is getting ready to kick off some family friendly soccer programs this summer.
Launching the 'Rock Up and Play' program, Melbourne City FC has teamed up with YMCA Casey in creating a fun and accessible soccer program for boys and girls of all abilities and ages at the new state-of-the-art Casey Stadium.
Sessions will run from 4.30pm to 7.30pm on Friday 8 and Friday 15 December. Rock Up and Play has been designed to be affordable and a great way to enjoy the game, meet people and have fun in an inclusive environment.
No experience is necessary, and participants are invited to come along to a session and take part in small-sided matches.
Casey Stadium manager Ian Jenkins said the facility was delighted to work with Melbourne City FC to deliver affordable football programs to the local Casey community.
"We're very excited to be able to deliver programs in the City of Casey in conjunction with Melbourne City FC. Both organisations are committed to making a positive impact in the community, and 'Rock Up and Play' will provide space for people to connect through soccer," he said.
Melbourne City FC Community Engagement co-ordinator Jorge Gero said that Rock Up and Play was a great way for people to get active, meet new people and form lifelong friendships.
"It's an accessible game for players of all ages and abilities, and we are passionate about providing opportunities to everyone across Melbourne, particularly in vibrant football regions such as Casey."
The program will cost $5 for individuals and $10 for families, with matches spread over three pitches for young children, teens and adults.
Great prizes are to be won for those who sign up, including exclusive merchandise packs and tickets to Melbourne City FC home matches at AAMI Park.
For more information on programming at Casey Stadium, visit the YMCA website at www.caseystadium.ymca.org.au or contact the Centre on 5996 6052.