Fright Night Spooktacular
On Saturday 28 October, suit up in your favourite Halloween costume, grab the garlic to ward off vampires and head to Fright Night Spooktacular at Cranbourne Racecourse – the perfect family festival for all things Halloween!
Take a wander down Spook Street for tricks and treats, hop aboard the Ghost Train for a thrilling ride with ghastly goblins, be mesmerised by fire twirling devils and amazed at mysterious magicians at the CarnEvil Circus. Keen to test your own juggling, plate-spinning and acro skills? Join the circus workshop to become a true ringleader! Hold on to your seats and skulls as the Hell Raising Hoopist swirls her electric hoops and The Mad Scientist conducts crazy experiments in his toxic laboratory.
Can you hear thosethumping beats? Get into the "spirit" of Halloween with Ruby Ray and Dr Jazz and dance along to the swinging sounds of the Dead Gangsters Band. Need a rest from all the chills? Bring your picnic blanket, grab a ghoulish bite from a Freaky Food Van and relax at the outdoor cinema Scream Screen for a festive family friendly flick. Plus there's Face Painting, Gory Storytelling, Alchemist's Potions Lab, Glow Zone, showbags, rides and amusements for all ages. It's frighteningly fun for the whole family.
Saturday 28 October, 5pm-11pm, at Cranbourne Racecourse. Cost: Kids (2-15yrs) $29.50 / Adult (16+) $31.50 / Family Pass (A): 1 Adult / 3 Kids $109.50 / Family Pass (B): 2 Adult / 3 Kids $129.50.

Cranbourne Library Art Space: Primarily Paper by Denise Seal
Attracted by the delicacy of paper and inspired by nature's floral diversity, Denise Seal creates gorgeous jewellery and other decorative objects.
Friday 1 September to Saturday 11 November, 10am-6pm, at Cranbourne Library, 65 Berwick-Cranbourne Road, Cranbourne East.

Ageing Positively Festival: Plants for your place – Australian Garden Walking Tours
If you have ever wanted to learn more about using Australian plants in your garden, this is the tour for you. Join an experienced guide, picking up expert tips to help you find the best Aussie plants that are right for your place. Tours available at various times. Please contact Visitor Centre for more information.
Sunday 1 October to Tuesday 31 October, 10am-4pm, at Royal Botanic Gardens Cranbourne. Contact: Visitor Centre on 5990 2200. Cost $6.10 concession.

Sunday Market at Settlers Run Golf and Country Club
The Settlers Run Golf and Country Club is turning 10 years old.
Bring the family along and join in the fun-filled festivities of the Club's 10 Year Anniversary Weekend. The front lawn of the clubhouse will host the Sunday Market from 10am to 2pm. There will be a variety of stallholders featuring fresh produce and show-casing the many talents sourced from the local and surrounding community. Take a stroll with the family along Settlers Way and take in the sights, smells and sounds of the Sunday Market and all the special activities of this day.
Even the family pet is welcome. Show off your pooch by entering your dog in the "Best Dressed Dog Competition". Dogs and their owners will need to be ready from 1pm to register and go before the judges. Keep an eye out for signs indicating the designed area for entrants and remember dogs must be kept on a leash at all times.
There will be plenty of things to do for all ages with kids activities, yummy food, competitions to name a few. But wait there's more … at the conclusion of the Sunday Market you can sit back, have a drink and enjoy live music from 2pm onwards.
Sunday 29 October, 10am-2pm, at 1 Settlers Way, Botanic Ridge. Cost is free.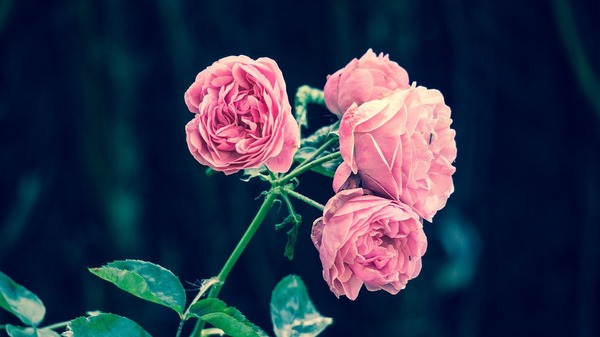 Garden Explorer
The Garden Explorer is the easiest way to discover this 15-hectare garden. Take a seat, enjoy the commentary and the ride as you wind your way around the Australian Garden in open-air comfort. Purchase a daily pass and hop on and off as you please.
Date: Sunday 1 October to Tuesday 31 October, 10am-4pm at the Royal Botanic Gardens Cranbourne. Cost is $7 concession. Contact the Visitor Centre on 5990 2200.