2017 Cranbourne GP Run
The roar of motorcycles and a sea of colour and chrome will fill the streets of Cranbourne on Saturday 21 October at the Cranbourne GP Run. The City of Casey is proud to host one of the largest and most exciting events in Victoria, as thousands of motorcyclists gather in Cranbourne to travel en masse to Phillip Island for the 2017 Australian Motorcycle Grand Prix.
Corner High Street and Sladen Street, Cranbourne, Saturday 21 October, 8.15am-11am. Cost is free.

Swing into Spring
One of Melbourne's leading community bands, the Casey Concert Band, with the Down South Big Band will "Swing into Spring" with a wide selection of tunes from the great swing era of jazz. Several well-known vocalists will be featured as well as the award-winning Berwick Grammar School Big Band. All proceeds will be donated to the Jared Dunscombe Fund which supports Righteous Dogs – a group that trains companion dogs for autistic and type-one diabetes kids.
St Margaret's School Auditorium, Berwick. Sunday 29 October, at 2pm. Tickets at www.trybooking.com/314523 or contact Greg on 0421 611 930.

ACE – Aiding Casey Education
You are cordially invited to attend the Aiding Casey Education Foundation third fund-raiser dinner at the Cranbourne Turf Club. ACE is a not-for-profit foundation which exists through donations. The ACE Foundation vision is to assist students of any age (although predominantly Years 6-12) in the City of Casey who are experiencing significant challenges in their educational pursuits. These challenges may be either cultural, language, socioeconomic, or physical of family fracture related. All money raised including the cost of your ticket for the fund-raiser will go directly to the children. The dinner will be an evening of fun and entertainment. Major auction is a prize camper trailer valued at $14,000.
Cranbourne Turf Club. Saturday 21 October, 6pm-midnight. Tickets including three-course meal are $120. Dress: Smart casual with stylish or fun hat. If you're interested in purchasing tickets please contact Teresa Muratore on 0459 520 010 or email acefoundation@trcgp.com.au

Monster Garage Sale
Akoonah Park Men's Shed will be holding a Monster Garage Sale. There will be hundreds of interesting and historical items offered for sale. All proceeds will go to the Akoonah Park Men's Shed Health Fund.
Akoonah Park on Saturday 21 October, 8am-2pm.

Ageing Positively Festival: Plants for your place – Australian Garden Walking Tours
If you have ever wanted to learn more about using Australian plants in your garden, this is the tour for you. Join an experienced guide, picking up expert tips to help you find the best Aussie plants that are right for your place. Tours available at various times. Please contact Visitor Centre for more information.
On until Tuesday 31 October, 10am-4pm. Cost is $6.10 concession. Royal Botanic Gardens, Cranbourne, call ob 5990 2200.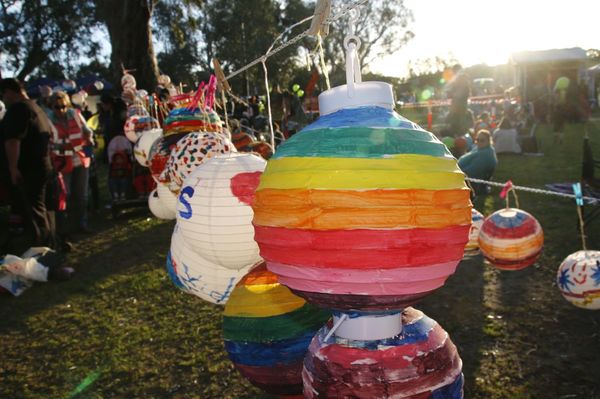 Lynbrook Lake Lantern Festival
The Lynbrook Residents Association proudly presents Lynbrook Lake Lantern Festival. Be sure to come and experience the magic of hundreds of floating lanterns on the Lynbrook Lake as well as our magical "Lantern Walk" through Banjo Paterson Park. Kids and adults alike can buy (from $2) and paint a paper lantern (which can be lit up at dusk) to take on the lantern walk. Please bring a lighter or matches to light your candle quicker.
There will be a free clown jumping castle and a Jungle Adventure inflatable. There will also be a bungee run, chair-o-plane and face painting at a discounted rate. Animal farm is only gold coin entry.
From 4pm be entertained with singers, musicians, dancers and cheer leading demonstrations. At 6pm be wowed with the amazing Tim Mason magician who will leave you spellbound. Photo opportunities are aplenty at the Lynbrook Lantern Festival with costumed stilt walkers, Star Wars characters and various friendly animals roaming our beautiful park. All entertainment is free.
Several food traders and trucks will be on site. The amazing festival will finish up with a free "fire spectacular" fire show at 9.15pm that has to be seen to be believed. A fantastic finale to signal the end of the event.
The LRA's slogan is "With community comes happiness" and is one of the reasons we run these events. So please take this opportunity to be part of your community by meeting your neighbours and making new friends.
Banjo Paterson Park. Starts 4pm-9.30pm Saturday 21 October. Free event – all welcome.