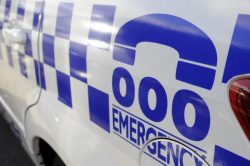 By Victoria Stone-Meadows
A woman from Lyndhurst has been arrested and charged after police raided her property and found drugs and weapons including a knuckle duster and a samurai sword.
Police from the Dandenong Divisional Response Unit and the Critical Incident Response Team entered the Benmar Place house about 6am on Monday 8 May.
Upon searching the house, police found quantities of methyl-amphetamine, GHB, prescription medication, and cannabis, along with the weapons and stolen goods of an undetermined value.
Of the five people in the house, a 26-year-old woman was taken into custody and charged with drugs, weapons, and stolen goods offences.
She first faced court on Monday 8 May, and has since been remanded in custody to appear in court at a later date.