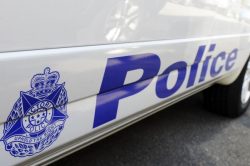 By Victoria Stone-Meadows
A Cranbourne man has been arrested while on bail following a search warrant on a property on Stawell Street, Cranbourne, where stolen property was allegedly being used for theft by deception.
The search warrant was executed in December 2016, and police found people's mail, licences and other personal documents allegedly stolen during burglaries in the area in the house.
The house also contained a number of homemade firearms and ammunition.
The 30-year-old Cranbourne man who lived at the property was not home at the time of the search warrant.
He arrived home on a motorbike, and upon seeing police at the property fled the scene.
The long arm of law caught up with the man at a hearing at Frankston Magistrates' Court where police were waiting for him.
The man was arrested at the court by detectives from Casey Crime Investigation Unit.
Police charged the man with over 50 counts of deceptions and thefts, and allege he was using the documents to create false bank accounts, online gambling accounts, and B-pay accounts.
The man has been remanded in custody, and will appear in court again for these new charges on Thursday 2 March.