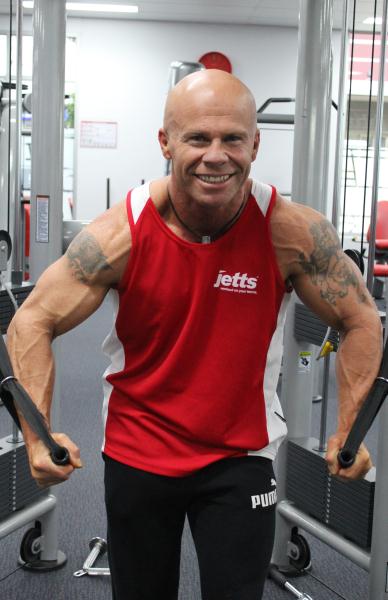 By RUSSELL BENNETT
JUST before Dave Healey's 40th birthday he saw a photo of himself sitting on the couch with a couple of mates, beers in hand.
"I was sitting there and my guts were hanging out through my top and I fair dinkum had a pot belly," said the Narre Warren South resident, now 42.
"When my mates saw the photo, they started hanging s**t on me, so I thought I'd better do something … . or was that it? I'm 40 now – who cares!
"I thought no I'd better get back in the gym otherwise I'd still be drinking on the couch now."
Less than two years later, Healey is now a rising star of the competitive bodybuilding scene. He competed in his first two competitions recently – coming runner-up in both the Novice and Masters (over-40) class in an INBA (International Natural Bodybuilding Association) competition; and winning the Masters and finishing third in the men's under-70 kilogram class in the (ANB) Australasian Natural Bodybuilding titles.
Though he hit the gyms hard in his early twenties, Healey admits to then "discovering other things in life" – such as the party scene.
Things are different now though. After getting down to 80 kilograms, and liking what he saw and the compliments he received not only from his wife, friends and family but strangers on the street, he made the decision to step things up a notch and compete. After six months of working out at his local Jetts gym in Lynbrook, he had managed to decrease his body fat percentage to just 6.3 per cent.
"I just wanted to lose a bit of weight originally, but once I started it was one of those things where 'this looks good, I'll keep going!'," Healey said.
"Then other people started to notice and it gives you that confidence – you see people notice, so you realise it's working and you just keep going."
After training at home for a short period, Healey – a sales representative by profession – joined Jetts because he wanted more variety in his routine and couldn't achieve his goal by training in his garage.
"Jetts is convenient, and I can go to Jetts Lynbrook at any time and the cost of membership is a lot more affordable than other gyms," he said.
Healey doesn't plan on competing any more this year, but there's a national competition in New South Wales in October and he hasn't completely ruled it out.
"I'm looking more ahead to the Southern Cross Championships, which is INBA, in April next year so that will give me 10 months to bulk and cut for that one," he said with his trademark grin.