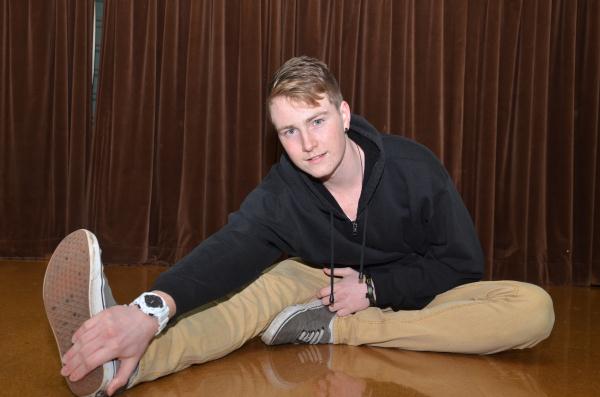 By LACHLAN MOORHEAD
BRANDON Harrison loves his second family almost as much as his first.
His self-proclaimed second family is the ever increasing group of dancers and singers that the 16-year-old has met over his past three years of involvement in the Victorian State Schools Spectacular.
Brandon is now a principal dancer in the 3000-strong student ensemble which will perform the Spectacular this September.
"It's just so professional – there are so many words to describe it," the Narre Warren South P-12 College student said of the upcoming performance.
"Everything that leads up to it is amazing – the rehearsals, the knowledge of the dance styles that you get.
"On the day of the performance in Hisense Arena when it's packed and filled with thousands of people, you can never get sick of that feeling.
"You're with these people for six months. It's intensive rehearsals and by the end of the year you're one big family.
"There's so much trust and so much respect, so much love going around, family love. It's like getting adopted into one massive family."
The theme for this year's Victorian State Schools Spectacular is 'dreams', and will include an eclectic range of music from Queen to Katy Perry, and from Led Zeppelin to the Eurythmics.
Now in preparation for his third consecutive Schools Spectacular, Brandon still remembers the afternoon when his mother passed him the flier for the event when he was sitting on the couch at home.
Following a string of auditions and call backs, Brandon made it into the team. In the following years he has had to re-audition for the event and has been rewarded with a bigger role each time.
"There's so many students in it, there's a mass dance which is 2000-plus kids from multiple schools around Victoria," Brandon said.
"There's ensemble dancers, principal dancers and a mass choir. It's a massive thing, two shows in one day.
"You have your auditions and then straight into six months of intensive rehearsals."
Brandon has taken to the fortnightly rehearsals with ease, knowing all about practice through his involvement with the Cathy-Lea dance school where he has been a student for the past six years.
"I, basically, came to an open day at my dancing school and went and did a few of the classes," he said.
"I did hip hop and felt really comfortable doing it, and I've been dancing ever since."
The Victorian State Schools Spectacular is being held on 13 September at the Hisense Arena and tickets are now available through Ticketek at premierticketek.com.au.