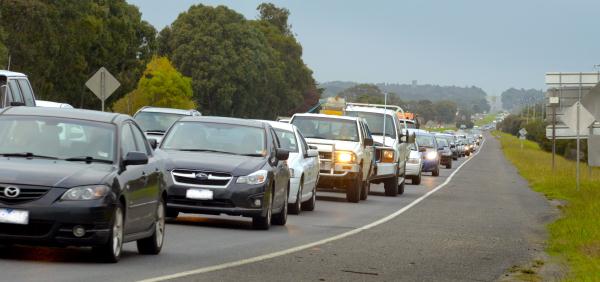 By BRIDGET COOK
RELIEF could be in sight for commuters who use the congested Thompsons Road following a commitment from the State Opposition yesterday.
Victorian Labor has made a $175 million commitment to duplicate the road, between East Link and Clyde Road in Cranbourne, if they win the election in November.
Opposition Leader Daniel Andrews joined Shadow Minister for Roads Luke Donnellan, Cranbourne MP Jude Perera and Narre Warren South MP Judith Graley in Cranbourne yesterday to announce Labor's commitment.
Mr Andrews said the commitment comes as a relief to residents who faced increased traffic congestion every year.
"Under Labor, local residents will spend less time stuck in traffic and more time with their families," he said.
Mr Donnellan said the Thompsons Road duplication and level crossing removal would reduce traffic and travel time, make the drive safer and support the growing population.
For more on this issue, see Thursday's News.