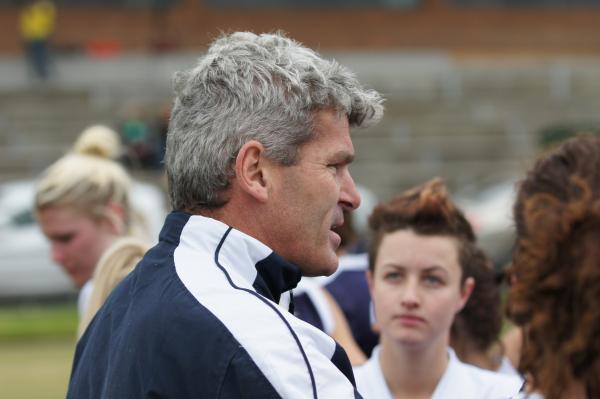 By JARROD POTTER
THE Victorian Women's Football League will not have a south-east presence in its Premier competition this season.
Berwick will be without a senior women's football team for the first time since 2004 following a decision by the women's team, the VWFL and AFL Victoria to relocate this season due to a lack of numbers on and off the field.
With Berwick not entering a Youth Girls team this season in the South East Juniors and the senior club struggling for players, members and volunteers, Berwick and AFL Victoria decided it was best for the players to relocate the remaining players to Cranbourne Women's Football Club this season.
Cranbourne will operate a VWFL Division 1 and Division 3/4 team in 2014, taking the spot allocated for Berwick's reserves team to help maintain high level football in the City of Casey.
In a coup for Cranbourne, Berwick's VWFL coach for the last two seasons – Melbourne champion Shaun Smith – will continue as the Eagles Division 1 coach this year.
"We're not here to bag Berwick – we've had a strong relationship there over the years – but the relationship broke down and for the players and the players' future it was a good idea to merge with Cranbourne," Smith said.
"We agreed to disagree on a few things and it was just the right thing to do and there's no animosity at all between the two parties and, hopefully, one day Berwick will rise up again."
Smith said the choice was either to hang on at Berwick in Premier Division and hope for improvement or to cut their losses at Manuka Road and head out to Casey Fields and lay the groundwork for a powerhouse in the future.
"We would have liked to hang in there at Berwick, but for the future Cranny is excited to have a chance to play in Premier and for us as a group coming back into Premier league, that's the plan next year and to really hit it hard," Smith said.
"Wasn't really a hard decision – especially after meeting with them – they (Cranbourne Football Club) seem like really nice people and are very passionate about women's footy and that's what we need.
"We're playing Division 1 this year, which is not ideal, but you have to go backwards sometimes to go forward."
Smith believed all the remaining Wickers would come across to join the Eagles and the Division 1 team would benefit from the existing links between Cranbourne's Youth Girls and Division 3/4 teams where Keith Edwards has fostered a strong development program.
Cranbourne Football Club president Shane Baker said that over the past couple of weeks Berwick and the VWFL had approached the Eagles to help retain elite women's football in the area.
"It was a pretty quick turnaround," Baker said.
"We got wind of what was happening less than two weeks ago.
"We met with the VWFL and players from the Berwick women's team and we ran it by our board and over the next three to four days.
"After a bit of toing and froing we decided it was in the best interest for us and the girls playing at Berwick to host those girls and play under the Cranbourne banner."
Cranbourne will retain coach Edwards as its Division 3/4 coach and Baker said the Eagles were excited to gain a coach of Smith's calibre.
"That's a real bonus for us – to have a guy of his (Smith) quality, an ex-AFL footballer and the report we have from the girls is that he is an exceptional coach and everyone is going to have a win here," Baker said.
Baker said the addition of the VWFL Division 1 team cemented Cranbourne's desire to be an all-round club, for men's and women's football of all abilities and ages.
The loss of Berwick leaves only two women's football clubs – Cranbourne and Hallam – within the cities of Casey, Greater Dandenong and Cardinia shire after St John's folded and Keysborough relocated to Mordialloc.
==BREAKOUT BOX==
BERWICK WOMEN'S FOOTBALL CLUB
2004-2014
Premierships: 2004 (Division 3) and 2006 (South East Conference).