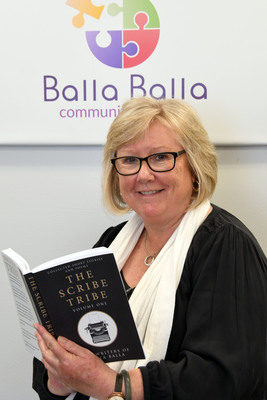 By Brendan Rees
The lockdown is upon us but that doesn't mean you can't harness your creativity through the art of story-telling.
Balla Balla Community Centre in Cranbourne East is in search of the best short story after launching a writing competition for people of all ages.
"One thing we know people have on their hands is time," the centre's manager Maree Cullinan explained.
"A lot of people talk about writing but they never get around to it so this is a time to tap into their creativity and put words on paper."
The winner will receive a place in one of the centre's introductions to creative writing courses, valued at $80 with their work also being published on the website.
Judging the entries will be accomplished author Rod Grigson, who has published three books and helps run the Balla Balla Community Centre's creative writing courses.
Together with Ms Cullinan, Mr Grigson was instrumental in working with a group of local beginner writers who published their own short stories in a book called The Scribe Tribe – volume one which was launched in late 2019.
All entries must include one or more of the 14 'prompts' listed in the criteria which "revolves around staying in and coping with the current set of circumstances".
Each entry is limited between 1000 to 3000 words and must be submitted by the end of April.
Ms Cullinan encouraged people to "get out of their comfort zone" and apply – even for those who had fantasised about writing.
"Do something that you've always wanted toand just never had a chance because we've got to look back on this as saying what were some of the positives we got out of this?"
For more information including criteria visit: https://www.ballaballa.com.au/programs-activities/writing-competition-april/