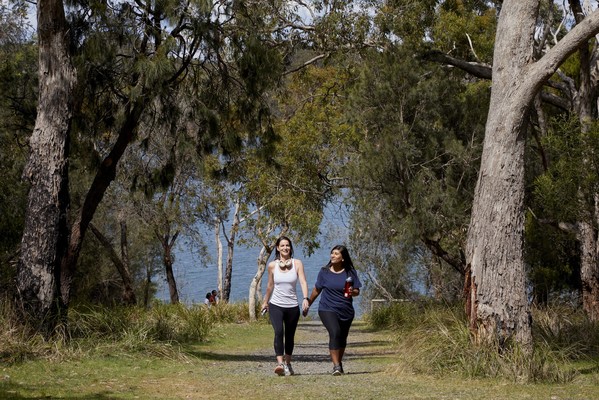 Lysterfield residents are being urged to treat their hearts to a walk in the park by joining Heart Foundation Walking, for a fun, friendly community walk.
To celebrate Parks Week (7-15 March), a walk will take place at Lysterfield Lake Park on Saturday 14 March, between 10am-11.30am, finishing with refreshments at the visitors' centre.
Heart Foundation Walking has partnered with Parks Victoria to encourage more people to connect with their local parks and open spaces by offering group walks.
This walk will also celebrate the launch of Epworth Camberwell's Heart to Heart Walking group for those touched by heart disease.
Heart Foundation CEO Victoria Kellie-Ann Jolly said Parks Week is the perfect opportunity to connect with others while reaping the physical, mental and emotional benefits of being active.
"Walking is a simple exercise that anyone can enjoy. Taking a brisk 30 minute walk every day can help reduce risks for heart disease, Australia's single biggest killer," Ms Jolly said.
"Parks Week offers a chance to explore local parks and enjoy a relaxing change of scenery. It is also a fun, active way to spend time with family and friends.
"Enjoying a park walk may even kick-start a new walking routine that has you stepping towards a healthier heart in no time. Heart Foundation Walking groups are free and suitable for all ages and abilities."
Australian Bureau of Statistics shows only one in six (17.5 per cent) Victorian adults are active enough for good health, meeting the recommended 150 minutes of physical activity a week.
Heart Foundation Walking – Parks Walks are supported by state government parks services and aims to promote the benefits of visiting and interacting with the natural environment.
Details: Residents are to meet at Lysterfield Park Visitor Centre, Horswood Road, Lysterfield.
Register: https://walking.heartfoundation.org.au/whats-on/events/lysterfield-lake-park-walk