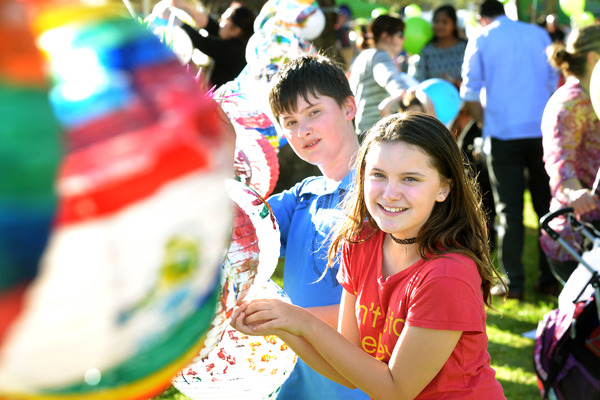 By Brendan Rees
A stunning lantern show is set to light up the night sky at Lynbrook.
The annual Lynbrook Lantern Festival is expected to attract thousands of people on Saturday 5 October where lanterns will float across the lake at Banjo Paterson Park.
Hosted by Lynbrook Residents Association, this year will feature 20 additional stalls plus pony rides, a drumming workshop, and carnival rides.
Other activities include a free magic show, an inflatable maze, jumping castle, a chance to meet Draco the dinosaur and Star Wars characters, entertainment by dancers and a kid's choir, a free fire spectacular show, and gold-coin entry to an animal farm.
There will also be wood fired pizza, designer fairy floss, pop up food stalls, deluxe donuts, barbeque, fairy floss, popcorn, ice cream van and coffee.
Organiser Vanessa Watson said she was praying the weather would be kind as the evening was set to be the biggest ever.
The Lynbrook Lake Lantern Festival is on Saturday, 5 October from 3pm-9pm at Banjo Paterson Park, Paterson Drive, Lynbrook.
Floating lanterns or candles can be bought for $2-$5 each.