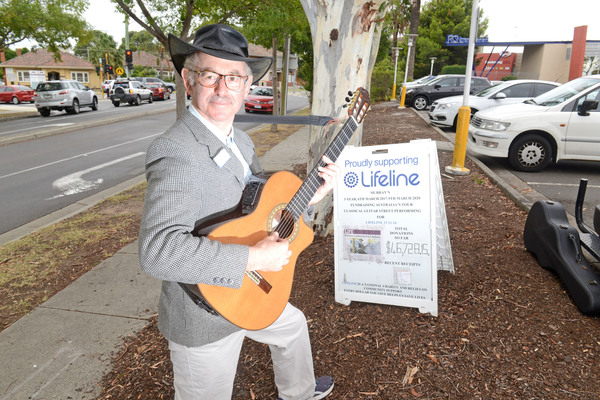 By Brendan Rees
A deaf guitarist has helped raise nearly $600 for crisis support charity Lifeline while busking at Thompson's Parkway Shopping Centre in Cranbourne North.
Murray Mandel, who has been profoundly deaf since birth, is on a three year busking tour playing his guitar at local supermarkets and centres.
Mr Mandel performed at Thomson Parkway Shopping Centre over a three-day period from Thursday 28 February to Sunday 2 March, raising $598.05.
So far his performances have helped raised $47,519.95 during his two-year travel stint.
"That's really fantastic despite the weather was very hot indeed which means fewer customers turned up," the 64-year-old of Sydney said.
"Most important of all was the invaluable moments with several customers whom they wanted to speak with me about Lifeline.
"I thank to all individuals for their donation, and I like to say once again, Lifeline is always there 24 hours a day-seven days a week if needed to phone"
The former microbiologist and Qigong/Tai Chi Instructor, who is self-funding his trip, plans to visit 150 destinations.