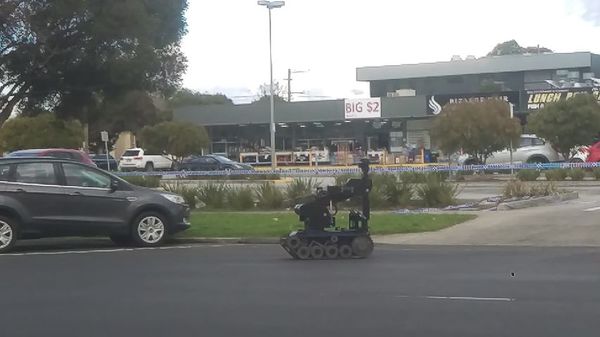 By Brendan Rees
Police have given the all clear after responding to reports of a suspicious item located at Aldi in Cranbourne this afternoon, Tuesday 9 July with the bomb response unit attending.
The suspicious item turned out to be a backpack filled with food, that had been left next to the building.
Someone had apparently reported they'd heard ticking coming from the bag.
Emergency services were called to Cranbourne-Frankston Road about 12.30pm.
As a precaution, a store was evacuated and an exclusion zone established around Codrington Street and Bankwell Street.
Police were asking the public to avoid the area.