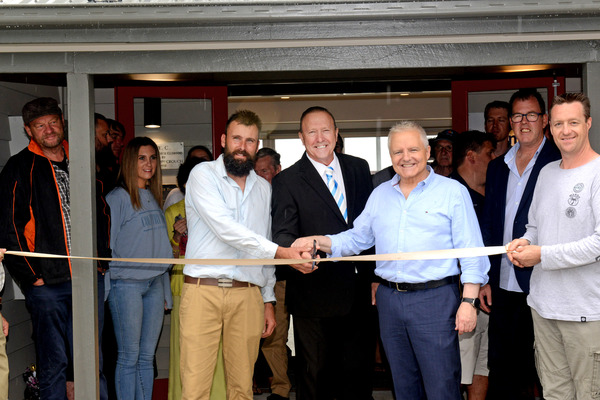 By Brendan Rees
Warneet Motor Yacht Club's (WMYC) new-look $1.2 million upgrade has officially opened, offering members and the public a bigger renovated space.
Casey Balla Balla Ward councillor Geoff Ablett joined Hastings MP Neale Burgess in opening the Yacht Club and Public Hall along with members of the community on Saturday 15 December.
The refurbished building, which was first built 1952, was funded by the City of Casey, and includes an extension and renovation of all areas, including a large veranda overlooking wetlands on both levels, the renewal of all existing amenities, an internal lift and a purpose-built community space with cooking facilities.
Casey manager of active communities Callum Pattie said the WMYC was managed by a volunteer committee, and council had a Memorandum of Understanding with the club that the upgraded ground floor facilities must be made available for community use.
"Council looks forward to seeing this rejuvenated facility enjoyed by both the club and local residents for social and community events for many years to come," he said.
Commodore Cameron Brown said the WMYC had been "given a new lease on life."
"The new facility is now a bright, modern and inviting building coupled with the perfect location," he said.
Located on the edge of Western Port, Mr Brown said the WMYC has been a meeting place for the community around the coastal villages with the club home to many community groups.
"It will continue to be the heart of the local community, and a great meeting place for locals and neighbours to catch up," he said.
Mr Brown added the downstairs hall would be available for private functions, meetings, and conferences.
Hastings MP Neale Burgess congratulated the hard work and dedication of the community for their "wonderful achievement."