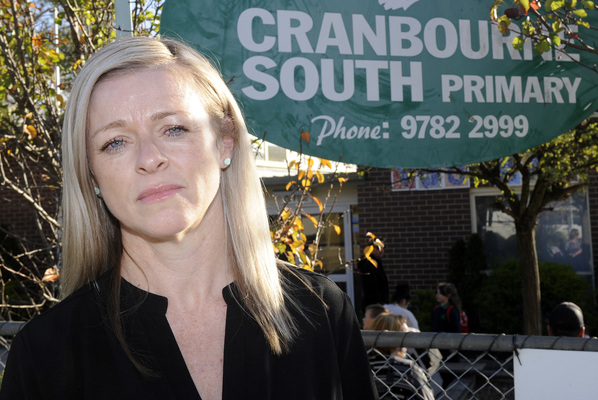 By Brendan Rees
Mould infested classrooms; quarantined toilets, EPA notices, and asbestos fears have left parents fuming with the dilapidated state of Cranbourne South Primary School.
A lack of disability access to classrooms and a first-aid room has also forced students to relocate to a multi-purpose room riddled with asbestos – which has been marked for removal.
Cranbourne South Primary School Council President Jodi Price said the school community was up in arms about the lack of support from the Education Department and Training (DET).
She said the school's only toilet block that caters for 379 students had to be quarantined in February this year, costing the school "astronomical electricity costs" to run cleaning equipment with no reimbursement in sight. The toilets have since been refurbished and reopened this week.
Ms Price said "nothing further has been done" with an Accessibility Building Program Grant that was approved last November to install two disability ramps.
In the past 12 months, Victoria's Environment Protection Agency issued the school with a pollution abatement notices, two amended abatement notices and a revocation notice, indicating high E-coli levels in their waste water treatment plant.
Member for Cranbourne Jude Perera announced on Wednesday 16 May the State Government had committed $110,000 in upgrading and modernising Cranbourne South Primary School's ageing facilities, including fix old and damaged pipes.
Construction of new access ramps for two of the school's relocatable buildings through the Accessible Buildings Program is expected to start soon and completed in the next eight to ten weeks, he said.
Mr Perera said work was already underway for $117,000 of maintenance funding to fix ageing toilets and remove damaged and dangerous trees.
The toilet reinstatement includes an industrial strength clean, mould remediation, ceiling and roof works, and installation of new flooring and water saving taps, he said.
Mr Perera said the project would help "build community pride" at the school and make a "big difference to the everyday experiences of students who deserve nothing less than first-rate school facilities."
However, Ms Price said the funding announcement came as a "knee-jerk reaction.
"Mr. Perera's office was made aware of the water treatment and toilet issues last year, yet we've had little-to-no feedback or resolution from his office to date," she said.
"Only by making some noise and applying for Emergency Maintenance Grants has his office woken up today and clearly want to take credit for this.
"How will $110k deliver 'first-rate school facilities' when that amount barely scratches the surface, nor replenish the deficit in the buildings and grounds budget for the local money we've already spent on said projects?" she said.
Ms Price added the school also had to spend $6000 to remove dangerous trees before DET would cover the remaining $14000. "We've had to spend additional monies on paint/repairs and electricity for the toilets," she said.