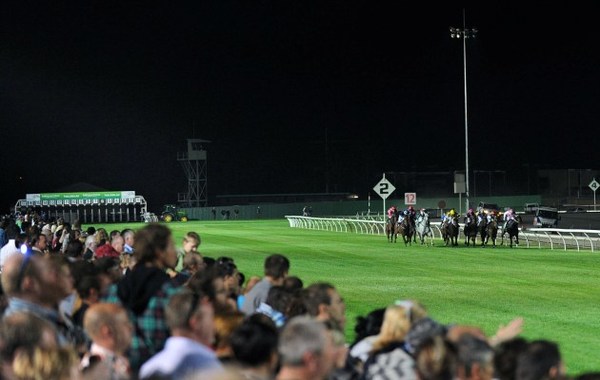 Cranbourne Turf Club (CTC), in association with Racing Victoria (RV) and Tabcorp, will this week pay homage to Victoria's racing associations with a feature race night in their honour.
The inaugural Victorian Industry Associations Race Night will be held at Cranbourne Racecourse tomorrow night – Friday 24 November – to recognise the valuable role that six key associations play in supporting and promoting thoroughbred racing across the state.
Representatives from the Australian Jumping Racing Association (AJRA), Australian Trainers' Association (ATA), Thoroughbred Breeders Victoria (TBV), Thoroughbred Racehorse Owners Association (TROA), Victorian Bookmakers' Association (VBA) and Victorian Jockeys Association (VJA) will all be present, with a race named in their honour.
The night provides an opportunity for the associations to promote the pivotal roles they play representing their membership within the Victorian industry, as well as the opportunity to network at the conclusion of a successful Spring Racing Carnival.
A number of associations have added financial bonuses and/or prizes to their named race, while the strapper of the best presented horse in each event will collect a $100 TAB voucher courtesy of Tabcorp.
Cranbourne-trained star The Quarterback, who was retired this week after a successful four-year career for trainer Robbie Griffiths – which included a Group one Lexus Newmarket Handicap (2016) and earnings of more than $1.5 million – will also parade on the night.
RV chief executive Giles Thompson welcomed the launch of the race night and congratulated the ATA for the work they have done in driving the initiative.
"We are delighted to support the inaugural Victorian Industry Associations Race Night which recognises the important management, advocacy and promotional work undertaken by these associations on behalf of their members," Mr Thompson said.
"Each of these associations plays an integral role representing key participants and customers within the Victorian racing industry which contributes over $2.1 billion to the economy and supports the equivalent of 20,000 full-time jobs.
"Full credit to Andrew Nicholl from the ATA who has been instrumental in driving this initiative. I'm confident that it will be a successful night and be warmly embraced by participants and punters."
ATA chief executive Andrew Nicholl said he was delighted with the strong support received from industry for this event.
"This is a wonderful opportunity to recognise these hard working associations and celebrate together their collective achievements," he said.
"We are also pleased that Cranbourne Turf Club, Racing Victoria and Tabcorp embraced this concept very early on, and elected to get behind the event.
"Lastly, we are also pleased to have as our centrepiece for the evening, the $50,000 TAB Victorian Industry Associations Cup, further demonstration of the continued commitment by Tabcorp to Victorian racing."
Gates open at 5pm tomorrow night with race one to be run at 6.30pm. The feature event of the night, the TAB Victorian Racing Industry Cup (2060m), will be run at 9pm before the Australian Trainers' Association Fillies and Mares Handicap (1300m) draws the night to a close at 10pm.
The Victorian Industry Associations Race Night will form part of a big weekend of country racing across Victoria, starting with the McRae Motors Wodonga Cup on Friday afternoon, continuing with the Sportsbet Ballarat Cup on Saturday and culminating with the bet365 Kilmore Cup on Sunday.