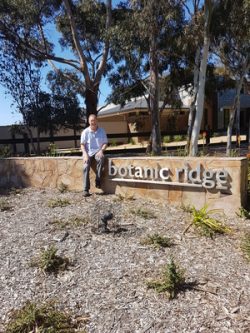 By Brendan Rees
A new $5.6 million kindergarten and community hub in Botanic Ridge is in City of Casey Council's sights.
As growing pressure mounts from families for kindergarten access, particularly at Pearcedale Kindergarten where there was a long waiting list for children, Casey Council is committed to building a new kindergarten as soon as "land becomes available" in Botanic Ridge.
Cr Geoff Ablett said a new kindergarten would be "fantastic" and based on a similar model to the Elyburn Family and Community Centre in Cranbourne East, on which construction is due to be completed by March next year.
"If we get land then we can fast-track everything – we can bring that forward in the budget and get it built."
He said a kindergarten was "desperately needed" to help young families, adding the Pearcedale Kindergarten was "chock-a-block" with the number of families expressing interest for enrolment in 2018 greater than the number of places available.
"The whole idea is to take pressure off the Pearcedale Kinder because you've got kids who are born there who can't get in."
Cr Ablett said council would provide a Botanic Ridge Interim Kindergarten on the property of Devon Meadows Primary School at Worthing Road, Devon Meadows.
He said the interim kindergarten would be available from term two, 2018 to "ease the burden" and hopefully free up places at Pearcedale Kindergarten.
"So that children are provided with a full year of kindergarten, term one will operate from Fairhaven Kindergarten at Fairhaven Boulevard in Cranbourne West."
The Botanic Ridge Interim Kindergarten would provide an additional 45 places for children until a permanent community hub at Botanic Ridge was built, he said.
"We will be advocating very strongly with the State Government to make some land available – they have to buy, so that we have land to build a family community centre with the kindergarten in Botanic Ridge," Cr Ablett said.