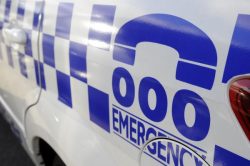 By Brendan Rees
Police are investigating a suspicious device found following the crash of a silver sedan with a parked car in Ardmore Street, Cranbourne.
Police attended on Saturday 16 September and found the suspicious device in the sedan around 6am.
Arson and Explosive Squad members and Bomb Response Unit members attended and conducted safety checks of the device.
The suspect device was deemed safe and all road closures were opened.
Anyone who may have witnessed the crash is urged to contact Crime stoppers on 1800 333 000.