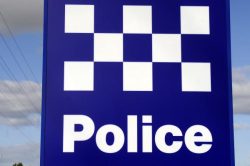 Dandenong Divisional Response Unit detectives arrested two people and seized a number of firearms, cash and drugs in Hampton Park on Friday 8 September.
Detectives executed a warrant about 5.30am at a Glenora Way residence and seized two firearms, ammunition, a small amount of cash and drugs believed to be methamphetamine.
A 27-year-old man and a 24-year-old woman both from Hampton Park were arrested at the scene, and were in custody.