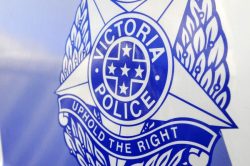 By Victoria Stone-Meadows
Police are seeking witnesses to a robbery in Lynbrook where a man in his thirties was assaulted while walking home from the train station.
The Lynbrook man was pushed from behind about 7.30pm on Tuesday 4 July on Paterson Drive, just outside Lynbrook Primary School.
He was then confronted by two young males who demanded he hand over his watch, wallet and mobile phone.
The man complied with their request and the alleged offenders got away with cash from the man's wallet, his Samsung phone and Diesel brand watch.
The alleged offenders were described as males in their late teens or early twenties with dark skin, slim builds and about 170-175 centimetres tall.
The victim said a young woman who was with the two offenders did not attack him.
Detective Senior Constable Jodie McManus said it was important when crime occurred that victims or witnesses reported the incident as soon possible.
"This man took a few days to report the robbery and that has slowed down our investigation considerably," she said.
"The police are here to help, so we urge anyone who experiences or witnesses crime to come forward straight away."
Anyone with information regarding the robbery in Lynbrook is urged to contact Det Sen Const McManus on 9705 3114 or make an anonymous report to Crime Stoppers on 1800 333 000.