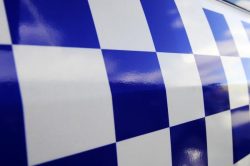 By Victoria Stone-Meadows
A young Hampton Park man has lost his wheels for a month after being caught allegedly speeding and drink driving in Mulgrave.
Police said the 21-year-old man was clocked driving at 177 km/h in a 100km/h zone on Jacksons Road early on the morning of Tuesday 20 June.
He was then taken to Dandenong Police Station where he returned an evidentiary breath test of .087 per cent.
He is expected to be charged on summons with driving at a dangerous speed and drink driving.
The man's BMW has been impounded for 30 days at a cost of $895.50 to the driver.