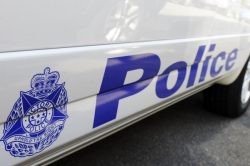 By Victoria Stone-Meadows
Three Cranbourne West men faced a number of drugs and weapons charges following the execution of a drug warrant in Middleham Close on Wednesday 15 March.
Police from the Divisional Response Unit conducted a raid on the property at 5.45am in a targeted investigation, following numerous complaints from the local community.
Inside the house police allegedly found drugs and weapons in the possession of three men.
A 25-year-old man from Cranbourne West was charged following the raid with trafficking methamphetamine, being a prohibited person in possession of a firearm, possessing a handgun and possessing ammunition, dealing property suspected to be the proceeds of crime, possessing a prohibited weapon, possessing a controlled weapon, committing an indictable offence while on bail, and contravening a bail condition.
The young man was found in possession of machetes, an extendable baton, and a Taser.
He was brought before the Dandenong Magistrates' court the same day and has been remanded in custody until 6 April.
Another man, 54, was charged on summons in relation to possession of a prohibited weapon, that police are alleging to be a Taser.
A 67-year-old man was also arrested in relation to possession of cannabis and sustained some injures as result of arrest.
He was treated at Dandenong Hospital and later was charged with possession of cannabis and received a caution.