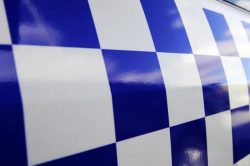 By Victoria Stone-Meadows
A man has been arrested following an assault that hospitalised a man from Cranbourne East in Boronia on Thursday 16 February.
The 51-year-old from Cranbourne East was taken to hospital with head injuries after allegedly being set upon by a 26-year-old from Boronia in Macquarie Place at about 11.30am.
The Boronia man has been charged with intentionally cause serious injury and other assault-related offences.
He will appear before a magistrate on Friday 17 February following the arrest.