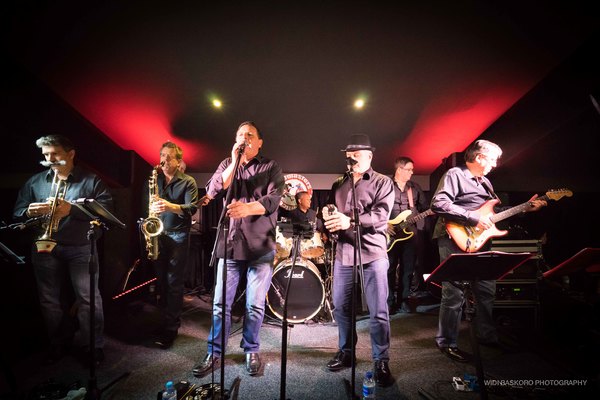 ACE dinner
THE ACE Foundation is holding its annual fund-raising dinner. One hundred per cent of the money goes to assist the foundation's work supporting students in the City of Casey who are experiencing significant changes in their educational pursuits. MC for the night will be Ben Price, a finalist in Australia's Got Talent.
Friday 21 October, Cranbourne Turf Club, Grant Street, from 6.30pm. Tickets cost $120. Contact Teresa Muratore on 0459 520 010.

Book sale
THE Friends of Hampton Park Library is having a book sale. The books will be priced between 50c and $5 and all proceeds will go towards supporting events and programs for library users and for purchasing special equipment for the library.
22 October at the Arthur Wren Hall, Stuart Avenue, Hampton Park, next door to the library from 9.30am to 1pm. Contact Tony on 0438 377 283 for further details.

Saturday sounds
ENJOY Saturday Sounds with Jillian Lampkin. Mornington Peninsula-based country music singer/song-writer Jillian Lampkin has spent the past two years writing and recording her new album Here with Me with Golden Guitar nominated artist and producer Doug Bruce.
Saturday 22 October, Hampton Park Library, Stuart Avenue, Hampton Park, 2pm-3pm. Free, no bookings required.

Garage sale
AKOONAH Park Men's Sheds is holding a giant garage sale of a large range of goods. Enjoy a sausage sizzle and bacon-and-egg rolls.
Funds raised will go towards an extension of Akoonah Park Men's Shed's headquarters.
Akoonah Park, Berwick, Saturday 22 October, 8am-1.30pm.

Plant sale
THE Friends of the Royal Botanic Gardens, Cranbourne, is having a spring plant sale. It is a great opportunity to purchase plants and look around the Australian Garden. A wide range of Australian plants in tubes and larger pots will be for sale priced from $3.
Saturday and Sunday 22 and 23 October, 10am-4pm on both days.

Silver service dinner
ENJOY a night of feasting and music at a silver service carvery buffet and desserts.
Crash the Party is a well-known group of talented musicians who will entertain with music from the '60s to today. Dance floor available for those who like to 'trip the light fantastic'. Seating is at round tables with 10 per table.
Saturday 22 October, 7pm-11pm, Beaconsfield Neighbourhood Centre. Inquiries to Mary on 0408 962 230. Tickets $50. BYO drinks. Visit www.trybooking.com/MYXN.

Ageing creatively
U3A Cranbourne is having a group exhibition by the artists at U3A and also exhibits of calligraphy, parchment craft, folk art and various handmade cards.
Cranbourne Library, 3/65 Berwick Cranbourne Road, Cranbourne East, from Wednesday 5 October for a month. The library opens at 10am. For more information contact Anne Thompson on 5996 7841 or 0419 509 875.