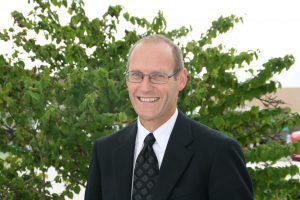 By CAMERON LUCADOU-WELLS
CASEY councillors have backed chief executive Mike Tyler's ongoing tenure after he escaped conviction for failing to properly disclose a conflict of interest to the council and the mayor.
At Dandenong Magistrates' Court on Tuesday, Mr Tyler was not fined but placed on a 12-month good behaviour bond and ordered to pay $1000 to his partner's fund-raising efforts for National Breast Cancer Foundation.
He was also given a stay of two months to pay $9000 in agreed costs to the prosecuting agency the Local Government Investigations and Compliance Inspectorate.
The maximum possible penalty was more than $14,000.
After the hearing, Casey mayor Amanda Stapledon said councillors were "unified" in their support for Mr Tyler.
Cr Stapledon said Mr Tyler was a "committed and capable CEO, who is held in the highest regard within local government".
Deputy mayor Sam Aziz said there was "now absolutely no reason for further attempts to destabilise [the] council through ongoing unfair attacks on the CEO''.
"This outcome finally settles the matter."
In a statement, the council re-stated it would not pay Mr Tyler's legal costs.
At Tuesday's hearing, magistrate Graham Keil agreed to Mr Tyler's barrister Nicholas De Young's submission for no conviction – a submission that wasn't opposed by the inspectorate.
Mr De Young said "there's a possible outcome that the recording of a conviction could jeopardise [Mr Tyler's] role."
Mr Keil said Mr Tyler would be "suffering some loss of dignity" in erring on the "side of regulation", turning from "game-keeper" to "poacher".
"We all make mistakes, but it's incumbent on him to pick that [conflict of interest] up. As a [council] employee what are you entitled to think?"
After three previous adjournments, Mr Tyler pleaded guilty to one count of failing to properly disclose a conflict of interest arising from a sexual harassment claim by a former council staff member against him and the council in 2011.
As part of the plea bargain, the inspectorate withdrew one of the two original charges.
Inspectorate lawyer Matt Carrazzo said the conflict-of-interest provisions were significant because "good governance is an important matter, particularly so in local government".
He said Mr Tyler – who has been Casey's CEO since 1995 – ought to have known he had an indirect conflict of interest for being a party in a civil claim against him and the council.
In an email to corporate services director Steve Dalton, Mr Tyler delegated the matter to Mr Dalton, but stated he believed he didn't have a conflict of interest.
"He is someone councillors would refer to and would discuss similar issues with him," Mr Carrazzo said.
"It's certainly not put that the accused had an intention to subvert the intention of the [Local Government] Act.
"He had a belief that he didn't have a conflict."
The court was told Mr Tyler notified verbally the then-mayor Shar Balmes that he'd delegated the matter to Mr Dalton, but should have disclosed the matter in writing.
Mr Tyler was also legally obligated to notify the council at the earliest possible ordinary council meeting – something he didn't do until six meetings and three months later.
By that time, the sexual harassment claim had already been confidentially settled in a mediated hearing at the Victorian Civil and Administrative Tribunal.
Mr De Young said his client's breach was at the "very low end" of such offences.
He described Mr Tyler as "a man who made an honest mistake" and had served a "diligent term of public service".
"There was no improper involvement [in the civil claim] just a failure to disclose."
He said Mr Tyler had "on-going support of the council notwithstanding the existence of these charges, which again speaks for his character".
Mr Tyler declined to comment after the hearing.