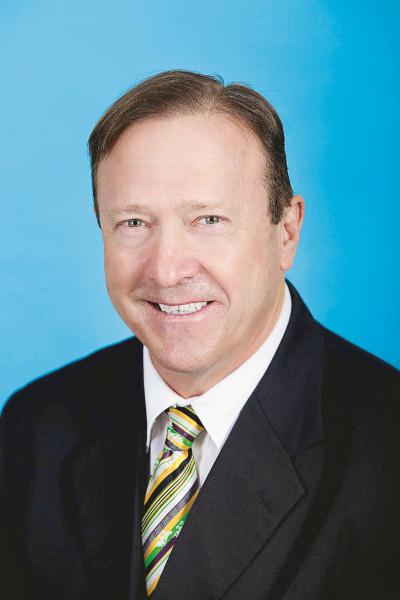 Councillors Geoff Ablett and Wayne Smith look to be the the likely contenders for Casey's mayoralty.
By BRIDGET COOK
THERE looks to be two contenders for Casey's mayoralty just over a week out from the election.
River Gum Ward councillor Wayne Smith and Balla Balla Ward councillor Geoff Ablett have both confirmed they will be putting their hand up for the top job.
"I've been encouraged by both the current mayor and deputy mayor to put my hand up and have been approached by quite a few other councillors about it," Cr Ablett said.
"So at this stage I'm going to put my hand up."
Current mayor Amanda Stapledon said she would be nominating for the deputy role.
Cr Smith said he would be going for the role as he believed other contenders were considering standing for pre-selection for the Liberal Party in the upcoming State Government election in local seats.
"I am strongly against councillors in the top council leadership roles also being parliamentary candidates," he said.
"I can understand that councillors may still have ambitions for higher office and have no problems whatsoever with that but I'm totally against candidates using the leadership roles of mayor and deputy mayor to advantage their parliamentary election prospects."
Cr Smith said he would consider withdrawing his mayoralty nomination if other candidates declared publicly that they would stand down from their leadership role in the case they were successful in their pre-selection bid and became endorsed candidates.
"I appreciate that pre-selections for the next state election have not occurred and, at this present time, there are no conflict of interest issues," he said.
Cr Smith said in the meantime he would be very happy and prepared to take on the role of mayor or, if unsuccessful, deputy mayor.
"I think my skills, experience and successes would make me a stand out candidate," he said.
"Unfortunately, the political make-up of the current council will make it very difficult to gain enough votes."
Mayfield Ward councillor Gary Rowe said he would not be nominating for the role, for the reason that Cr Smith had highlighted.
"The main reason I wouldn't run as there's the State election coming up and I don't believe the council would benefit if I was to possibly be a candidate," he said.
Cr Stapledon said she would not be running for mayor again as they had agreed to a one year term.
"I believe it is an excellent opportunity for someone else to bring their strength and skill to the team and to also build on their strength and skills in the role," she said.
"I will be nominating for deputy mayor so I can support and back the mayor up where required.
"Whilst we are unable to pre-determine our decisions prior to voting in council, I'm encouraging Cr Ablett to nominate for mayor.
"I have worked with Cr Ablett for five years and know him to be an outstanding and caring councillor with the leadership skills required to take our council into the next phase of our council term."
Councillor Sam Aziz said he would not be running for mayor but did not want to comment on who he would vote for yet as discussions were still going.
"We have a group of wonderful councillors, so whoever it will be I'm sure we will have a harmonious and fantastic year just like we had this year," he said.
Cr Mick Moreland was rumoured to be considering the role, but he told the News he wouldn't because he didn't have the time to take on the full-time position.
The News did not hear back from councillors Susan Serey, Rosalie Crestani, Rafal Kaplon, Damien Rosario and Louise Berklemans.
However it is believed that due to all of them being in their first term as a councillor, they will not be putting their hand up for the job.
A special council meeting will be held on Monday 28 October to elect the new mayor and deputy.